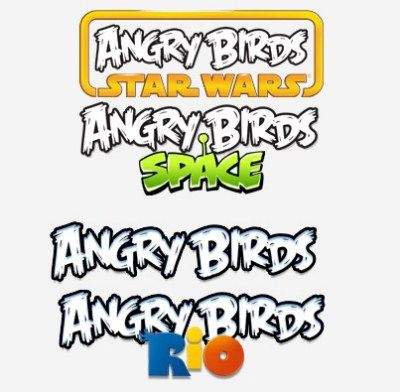 Angry Birds Collection PC GAME 2013 [Updated 18 January 2013]
Angry Birds Collection [Updated 18 Jan 2013]-P2P (PC/ENG/2013)
English | Platform: PC | Release: 2011-2013 | Publisher: Rovio Entertainment | Developer: Rovio Entertainment | 316 MB
Genre: Action
Angry Birds is a video game franchise created by Finnish computer game developer Rovio Entertainment. Inspired primarily by a sketch of stylized wingless birds, the first game was first released for Apple's iOS in December 2009. Over 12 million copies of the game have been purchased from Apple's App Store, which has prompted the company to design versions for other touchscreen-based smartphones, including the Android, Symbian and Windows Phone operating systems. It has since expanded to video game consoles and for PCs.
Angry Birds All Editions
+ Patch + Saves + Unlockers + Trainers
Updated 18 Jan. 2013
All games are latest versions as of 18 January 2013.
This pack includes:
- Angry Birds 3.0.0
- Angry Birds Rio 1.4.4
- Angry Birds Seasons 3.1.1
- Angry Birds Space 1.4.0
- Angry Birds Star Wars 1.1.0
- Bad Piggies 1.1.0
Install
1. Install any of the games you like.
2. Use universal offline patch to patch the game you want.
3. Register with any serial you want.
4. Play the game!
Part 01
Part 02
Part 03
Part 03